Over the last decade, Vietnam became a growing market for both inbound and outbound travels as the country gained more visibility internationally and as its own population is slowly becoming more affluent.
Inbound tourism last year reached 6.85 million international arrivals (+ 14.1%), one of the strongest performances of the decade. Vietnamese travellers generate also over 32 million of domestic trips in a year while some four million of Vietnamese venture every year abroad. Is it however sufficient to have two travel shows targeting exactly the same markets? The Press Conference of the Vietnam National Tourism Administration (VNAT) gave ways to the presentation of both travel exhibitions.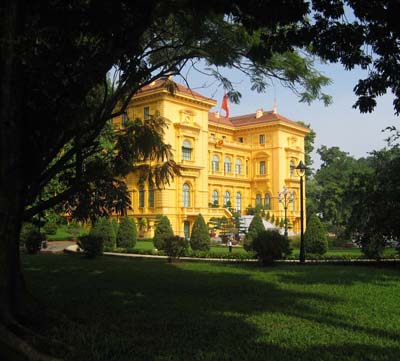 The new kid on the block is called VITM (Vietnam International Travel Mart) and will take place in Hanoi from April 18 to 21. VITM management immediately felt the need to dissipate any surprise by telling that the show's target was purely outbound markets. "We have already a million of Vietnamese travelling to Cambodia and another million to China. We know also that 500,000 Vietnamese go to Thailand and another half million to both Malaysia and Singapore. There is also a strong demand for Korea and Japan," said a representative at the conference.

However, brochures of VITM show that the show will really focus on Vietnam tourism product. VITM 2013 will in fact have a s a tagline "Exploring the Red River Delta - The source of Vietnamese culture", a slogan endorsed by the Vietnam Tourism Association in coordination with the VNAT and Hanoi People's Committee to response to National Tourism Year of the Red River Delta - Haiphong 2013.

VITM Hanoi 2013 is expected to have 400 stalls, including 250 domestic ones and 150 international ones from major markets such as Australia, the U.S., France, Britain, Japan, the Republic of Korea, Russia and some other new markets such as Eastern Europe, India, Philippines, Indonesia.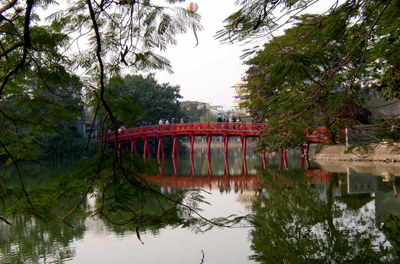 Looking at the almost one-decade old ITE HCMC, which will take place from 12 to 14 September in Ho Chi Minh City, the target looks very much the same. The show is celebrating its ninth year and is designated "to promote not only the tourism market within the region but also major tourist destinations around the world". The last edition attracted 16,000 international and domestic visitors – both professionals and consumers. They were 300 exhibitors from 43 countries and provinces.

The show has been also recognized and endorsed by other Mekong countries such as Cambodia, Laos and Myanmar which all send an important number of participants.

ITE management was reshuffled recently with a new structure now looking at providing an even more international professional profile. But still, is there a space for two travel shows in an emerging travel market such as Vietnam? Or did the old rivalry between Hanoi and Ho Chi Minh City become in reality the main drive behind the motivation to the new show? No one desired to comment on that issue during the media briefing…
traveldailynews

An agreement on visa exemption for diplomatic and official passport holders signed between Vietnam