Da Lat has lots of landscapes connected closely with the faithful love. It is similar to the love story of Lang and Bian in Langbiang legendary. Crying for fate love of Than Tho Lake,the hill with two graves... Beside the above destinations, Da Lat tour also introduce you to dozens of new attractions such as Golden Valley, Dankia ...
Coming to Da Lat, do not forget sipping the fragrant coffee in the cold of the morning, wandering on a motorbike, chasing from this place to other places. At night, wearing the sweater, shawl and wandering the night market or street ramps.

It takes only 45 minutes to travel from Ho Chi Minh City to Dalat. From Danang, you will have to go by the car because there are no direct flights to Dalat, the travel time is 13 hours with 650 km long. From Nha Trang City, takes about 3 hours and 30 minutes to get to Da Lat by car.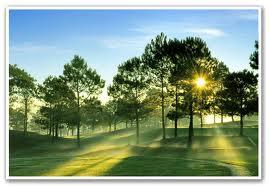 If you travel according to the tour, the cost is about 2 million/person for tour with 3 days 2 nights. Motorcycle rental 80,000 VND / a day (you can rent through the night without charged). Hotel price is from 200,000 to 350,000 dong. Tour tickets to the location from 5000 to 30,000 dong / person. A little experience is an eating and drinking. You should ask motorbike-taxi or local people to have delicious food, cheap.

Dalat tour with 3 days and 2 nights departs from Ho Chi Minh City, travel by plane, at 3-star hotel, costs about 5.2 million VND / 2 persons. You also can ask a Vietnam guider to have the impressive journey.

An agreement on visa exemption for diplomatic and official passport holders signed between Vietnam