The old Dong Van Market in the Dong Van Karst Plateau of Ha Giang Province has reopened for tourism after a new market was built for locals 500m away, vice chairwoman of the People's Committee of Dong Van District Ly Thi Kien told Vietnam News yesterday, Jan 15.
The old market, built in 1908, was a rendezvous for ethnic groups during market days on Saturdays and Sundays.

Last year, the district people's committee decided to preserve the old market as a weekend destination for tourists and proposed a new market for local people at the nearby site.

Kien said: "We have opened the market to serve tourists on Fridays, Saturdays and Sundays. The old market will be a destination for souvenir-hunters and thang co (a soup of horse, goat or buffalo meat) stalls, while the new market will feature butchers, grocery stalls, poultry and livestock sellers." from Vietnam travel guide.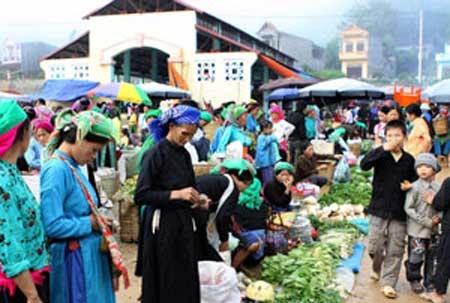 Market days: Dong Van Market in the Dong Van Karst Plateau of Ha Giang Province.
She said the resettlement aimed to create a clean and fresh market for tourists, but retain the traditional market spirit which has inspired over the past 100 years.

Bui Thi Thai, a resident in the district, said she had expected the old market to open again because the crowded market on weekends was a definitive image of the district.

"It used to be crowded on weekends. The famed weekly market covers a cross-section of ethnic Mong life with their traditional cuisine of thang co and rice wine," Thai said.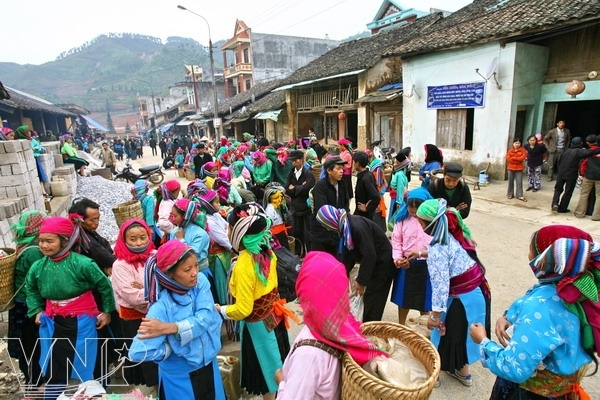 The 44-year-old, whose father is from the Tay people and mother was from the Mong people, added that the old market has become quieter as people flock to the new market, with only thang co, men men (maize powder cake) and souvenir stalls being allowed to stay at the previous market.

The Dong Van Karst Plateau, situated 1,000m above sea level, was recognised as UNESCO Karst Plateau – Viet Nam's first Global Geopark in 2010. A row of 20th-century-old houses, situated opposite the market, also offer old Mong cuisine.

Dong Van District, which lies 150km northeast of Ha Giang City and 500km north of Ha Noi, is only accessible by bus or off-road motorbikes.

Source: VNS

An agreement on visa exemption for diplomatic and official passport holders signed between Vietnam