Travel operators are reporting the upcoming Tet holidays have attracted many customers interested in package tours, amounting to a 35 percent increase over last year.
The capital city's tourism industry has described this year's Lunar New Year (Tet) holidays as the "9 golden days" of spring travel. Many Tet tours were already fully booked by early January, forcing customers to look elsewhere.
Vietravel Company's Marketing Chief Duong Mai Lan said that from February 7- 15, her Hanoi company has booked 3,000 customers for tours. Currently 80 percent of domestic tours and 98 percent of international tours are booked out. Vietrantour Tourism Company has also seen high customer numbers. So far 95% of its tours have been fully booked.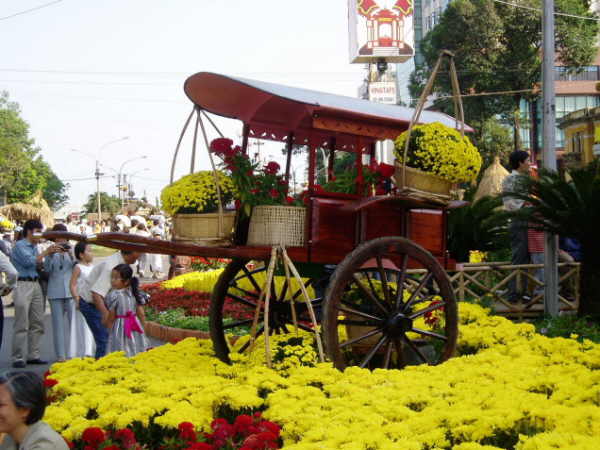 Vietrantour Communications Head Do Thu Anh said the number of customers booking tours during Tet increases by 12 percent on 2012. The most popular tours are to new destinations and short-day tours (which only last 4–5 days) with Vietnam travel guide.
Short-day tours to southern tourist attractions are now the best options—Nha Trang, Danang, Sapa, and Ha Giang, or neighboring countries such as Thailand, Singapore and Malaysia. Thai tours are heavily discounted and promoted.
Apart from relaxation and entertainment fuelling demand, stable prices despite the holiday are also encouraging customer interest. Many travel agencies secured their tours' services early.
Hanoi's Department of Culture, Sports, and Tourism has guided the capital city's travel agencies and hotels to ensure guests' security and safety, paying particular attention to fire and explosion prevention, public transport, strict compliance with registration and price listing regulations.
Source: VOV

An agreement on visa exemption for diplomatic and official passport holders signed between Vietnam