Vietnam will hold its first-ever large-scale Ong Tao (the Kitchen God) ceremony in the capital city of Hanoi on February 3, the 23rd day of the last lunar month, one week before Tet, or Lunar New Year.
The festival has been organized by the Ministry of Culture, Sports and Tourism and Hanoi authorities, The Thao & Van Hoa newspaper reported February 1.
The ceremony will begin early in the morning in the famous pottery village of Bat Trang with a parade including a 1.2-meter tall ceramic Kitchen God and a 3.5-meter-long carp crafted by local artists, along with 12 trays of fruits and traditional cakes, through historic areas of Hanoi, which will wind up at the Centre for Art and Cultural Exhibition on Hoa Lu Street.
There, a live carp will be placed in a pond, symbolizing the ascension of the Kitchen God to the Heavenly Palace.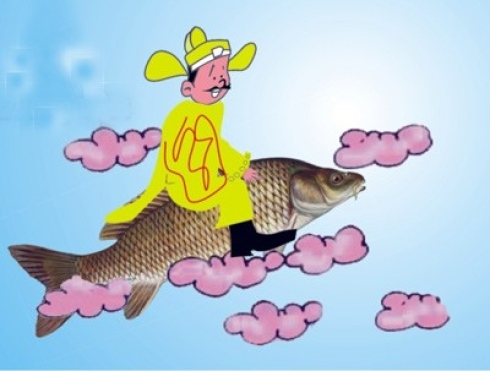 Then the procession will move on to the Ly Thai To statue, where the 12 trays of food will be placed on its altar, before visiting the Ngoc Son temple, and Thang Long imperial citadel.
In traditional Vietnamese culture, on every 23rd day of the last month in the Lunar Calendar, people from every household bid farewell to Ong Tao, thanking him for watching over their kitchen for another year. Then, the Kitchen God is believed to visit Ngoc Hoang (the Jade Emperor) in heaven.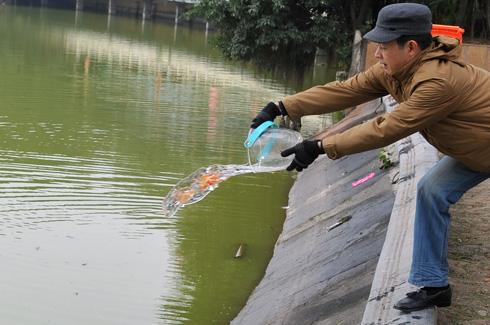 The release of the strong-swimming carp into local ponds, rivers and lakes, is believed to transport the Kitchen God to heaven. After delivering the God, the carp transforms into a dragon.
It is said that the God will then report to the Jade Emperor on the life of homeowners and pray for luck, happiness and prosperity for all members of the house in the coming year.
The Kitchen God returns to Earth on New Year's Eve (February 9 this year) and resume his duties as the caretaker of Vietnamese kitchens.
thanhniennews

An agreement on visa exemption for diplomatic and official passport holders signed between Vietnam