The Hanoi People's Committee has the plans to promote tourism to achieve a target of 2 million foreign visitors in 2012.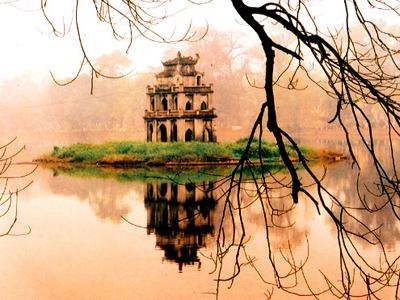 This year, the city will host the International Tourism Fair and a meeting of the Council for Promoting Tourism in Asia (CPTA) to highlight Hanoi 's potential for tourism of Vietnam travel guide as well as images of the city to international friends.
Except for stepping up tourism promotions in the worlds major markets, the city will also focus on religion such as Eastern Europe , Australia and New Zealand .
The city and other cities and provinces across the country have got together to promote and attract more tourists by taking part in activities organised for National Tourism Year 2012. These include the Maritime tourist festival in Ha Long Bay, a fireworks festival in the central city of Da Nang and the International Travel Expo in Ho Chi Minh City .
It is also developing the city's infrastructure and information networks to supply tourists with Vietnam guide the necessary information.
The city also expects enterprises to provide visitors with free information via the world-wide-web, posters, maps and magazines. These action will both help the city to attract more tourists and make it easier for Hanoi 's tourist industry to develop new products.
Source:vietnamtravelblog

An agreement on visa exemption for diplomatic and official passport holders signed between Vietnam