The stunning Cua Dai Beach which is about 4 kilometers from downtown Hoi An ancient town. Spanning 3km, the stunning beach has the most beautiful and relaxing blue water and is a must for any tourist in the area.
Cua Dai literally means the 'big sea mouth'. Cua Dai beach is located in the area of Cam An Ward, about 4km to the north-east of Hoi An Town, Quang Nam Province. Cua Dai Beach is over 3km in length and up to 300m in width. The beach boasts fine white sand, clear and blue water, moderate slopes and small waves, which make it ideal for recreational activities like swimming and other sea sports.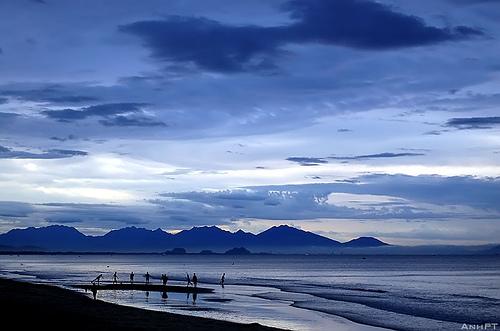 This beach is closest to Hoi An, is very beautiful and is well worth a visit to cool off when the heats starts to get to you. The only eyesore are the bizarre changing huts and bungalows. It is an incredibly long beach with loads of room to wander off for a bit of personal space, which is so difficult to find in Vietnam.

If you spend a day at the beach and elect to take a deckchair from Vietnam travel company, you will be asked to buy either a baguette, some lovely pineapple or a drink, otherwise you will have to pay for the seat. All these prices are inflated, but the pineapple in particular is delicious.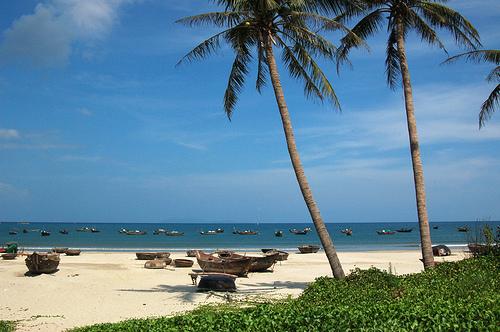 After visiting the relics in the old town, visitors can go to Cua Dai to enjoy sea food specialities in an ideal environment of immense sky and sunshine. The Cham island lying on the horizon also comes in view in clear weather .
In the shady palm-lined road bordering the beach stand some large seaside resorts such as Hoi An Beach Resort or Victoria Resort, where lodgings built in Vietnamese traditional style are available. On summer holidays, the famous beach of Cua Dai cools off those heading to Hoi An.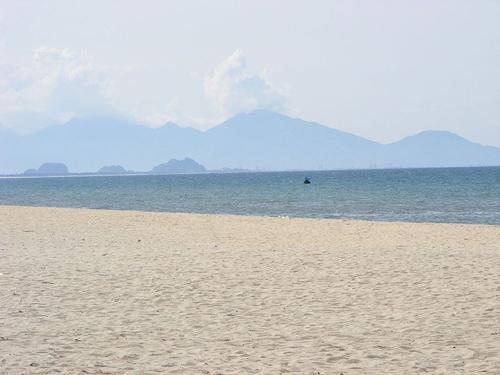 The fine sands of palm-lined Cua Dai Beach (bai tam Cua Dai) are popular at weekends, but can often be deserted at other times. Safe swimming is usually only possible between April and October, but it's nice to walk or jusl hang out here.

This is a monster beach that continues all the way up to Da Nang city, an incredible 30km of pristine white sands. During the full moon, people wander around until late at night. Fresh seafood and refreshments are sold at a line of kiosks that lead to the beachfront.
Internet

An agreement on visa exemption for diplomatic and official passport holders signed between Vietnam